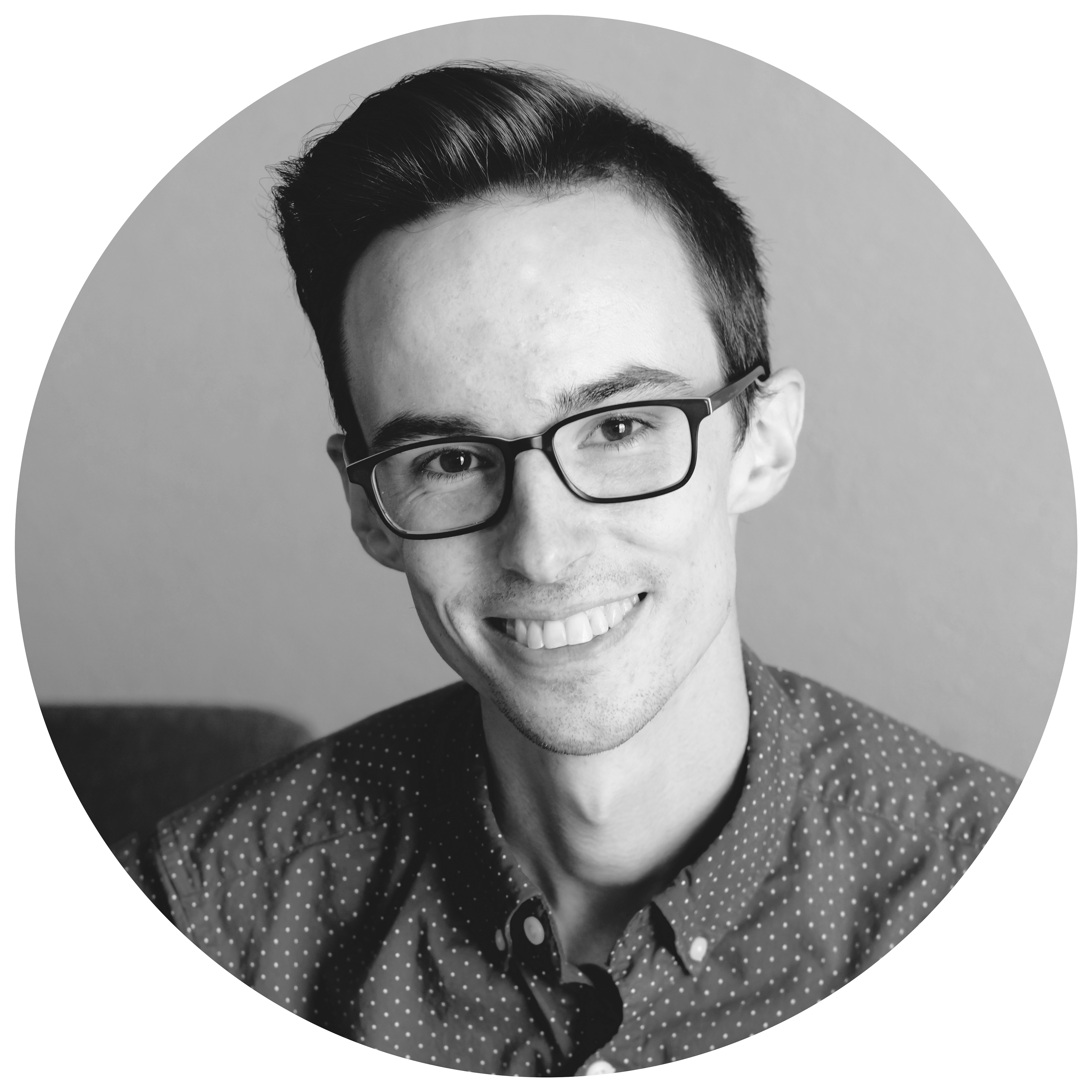 Jackson is an abstract artist and designer originally from Asheville, NC. With a background in photography, video production, and graphic design, his work draws from a wide array of creative disciplines. 

He currently lives in Greenville, SC and is a product marketer at a company that makes software for mental and behavioral health professionals.
I first began creating abstract art around 2015 as a way to process and deal with grief. The practice now serves as a pathway for exploring non-concrete ideas such as personal identity, consciousness, psychology, religion, and contemporary life.

Through my gender-neutral artwork, I strive to provoke small shifts in how people perceive and relate to reality. I'm interested in helping people become more aware of social constructs and increasing their ability to move between different views of the world.

In Zen Buddhism, there are these things called Koans which have influenced my work. The dictionary defines a Koan as a paradoxical anecdote or riddle to demonstrate the inadequacy of logical reasoning and to provoke enlightenment. According to Wikipedia, a Koan is "a story, dialogue, question, or statement which is used in Zen practice to provoke the great doubt and to practice or test a student's progress in Zen."

My professional career as a designer and marketer has influenced my work significantly, but my art is also informed by various religious and secular belief systems. The child-like nature of faith from Christianity, the Buddhist teaching of Shoshin (beginner's mind), and various forms of minimalism can be seen in my simple color palette and basic elements.

Most of my work from 2019 was done with water-based paint on acid-free paper. The paint is made by a Japanese brand called POSCA, and it is applied with small to larger marker tips.

For my current body of work, I have intentionally avoided using rulers, guides, and straight edges. Almost all of the work was done by free hand.